Sloots Love to Shop and Brobeans Love to Showoff!
Get a Sweet Deal on Tanks, Tees and more - Just in Time for Spring!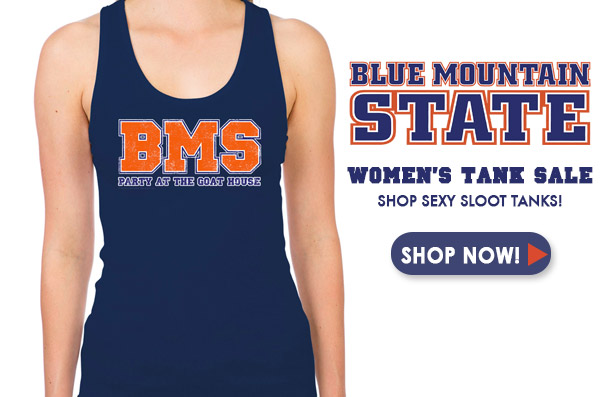 GOLD LABEL GOODS
3060 EL CERRITO PLAZA #342
EL CERRITO, CA 94530
*Enjoy 15% Off all Hoodies, Sweatshirts, Men's & Women's crew neck Tees and Men's & Women's Tanks in the Blue Mountain State online shop excluding shipping charges, and applicable sales tax. Promotion starts on March 20th, 2016, at 12:00 a.m. (PT) and ends on April 1st, 2016, at 11:59 p.m. (PT). All orders must be from the Gold Label Blue Mountain State shop and added to cart from URL beginning with: http://www.bluemountainstate.goldlabelgoods.com. Offer valid online only, cannot be combined with any other coupons or promotions, and may change, be modified or cancelled at any time without notice. This promotion cannot be applied to past orders.